A new wave of Hydrohex classes is on it's way! 🌊
Launching globally on the 27th of November, this is the third and final wave of new Hydrohex Fitness classes this year.
Let's dive in and see what's in store for you! 🤩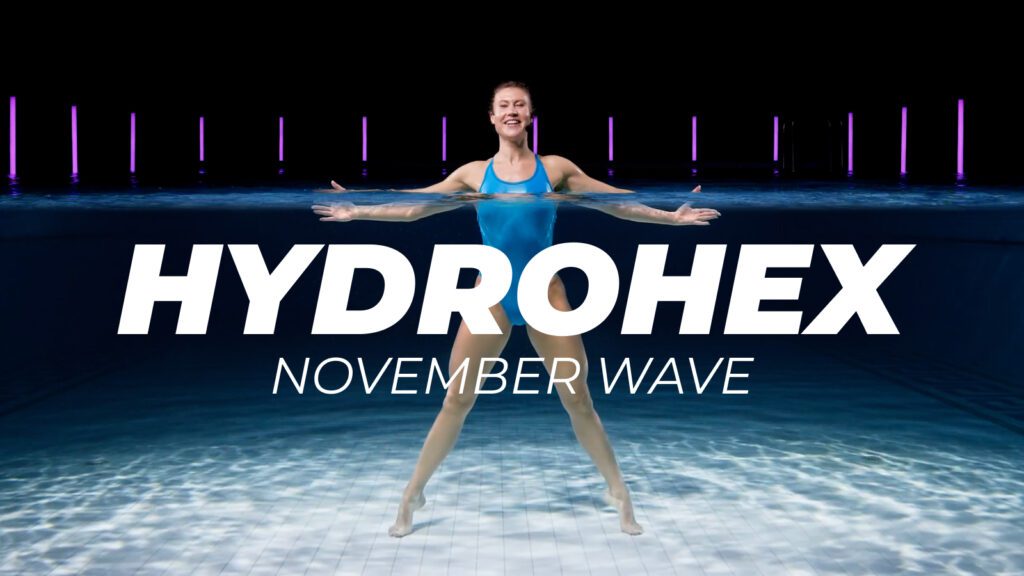 What's included? 🤔
As per usual, this wave comes with new fitness classes to all of our four class types:
New CARDIO class 💥
New POWER class 💪
New MOVE class 🏃‍♀️
New BEAT class with updated concept 💃
All classes come in the full 45-minute format, as well as two 30-minute focus variations.
About the update process 👷‍♂️
On 20th of November, all the new classes are downloaded onto all Hydrohex devices. This is an automated process, so if your Hydrohex device is powered on and connected to the internet, it shouldn't require anything from you.
Operators have one week to test out and add the classes to schedules before they are publicly launched on November 27th. This is the date we'll be promoting to all the exercisers as the date when new classes are available.
If you have any concerns or questions about the update beforehand, please do not hesitate to contact us.
Updates to Hydrohex On-Demand 🔧
With the new wave, we'll also be shipping an update to the On-Demand view. This includes reorganising the current On-Demand workouts into same categories as our Fitness Classes. This should make browsing and picking workouts more intuitive to your customers!
This only applies to you if you are subscribed to Hydrohex On-Demand.
BEAT gets a refresh
Hydrohex BEAT is the class for those who want to dance. It's a class that has searched for it's soul, but with the upcoming wave, we think it has found it. With a refreshed structure, building upon two choreographies, Hydrohex BEAT is even more exciting than before.
Read more about the updates to Hydrohex BEAT in this blog post.
It's all about marketing
Customers have been eagerly waiting for new classes, so now is the time to start promoting the new Wave of classes.
We have added new photos and posters from the classes of this new Wave into our Shared Marketing Materials. You will find a link to these files in an email we are sending out to operators.
Additionally, you can find the class descriptions and template social media posts in the Marketing Materials. Take a look around and let your customers know about the new classes!
With love, Saara & Tommi
We asked our instructors Saara and Tommi, what makes this wave special to them. Here's what they had to say.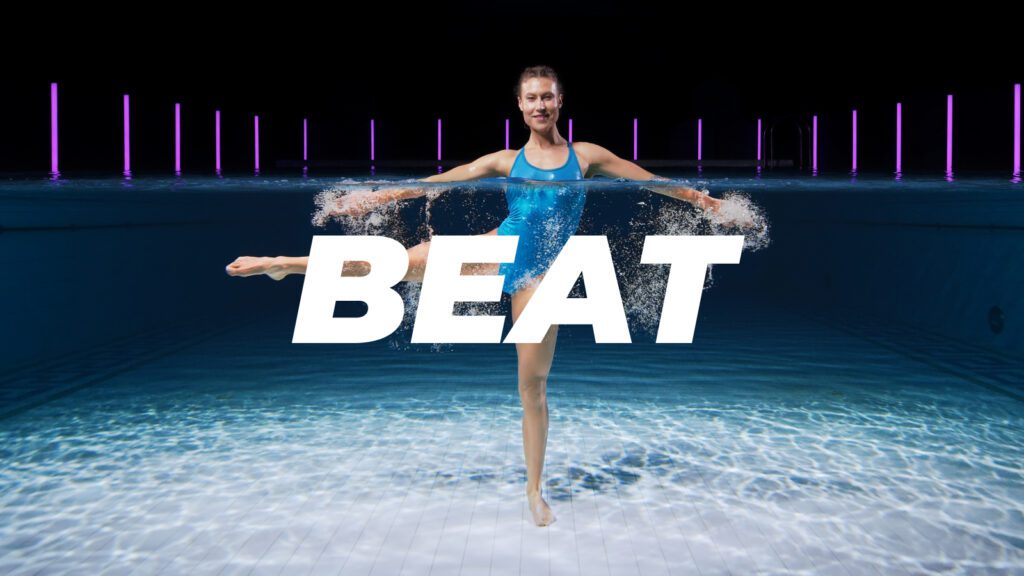 Saara's comments about the new BEAT
"I'm super excited to share the updated BEAT with everyone. It provides a completely new water experience that they've never seen before! This is our opportunity to respond to the requests for more dance-like classes, so I'm thrilled to bring this to you!"
"Shooting this was so much fun – even the crew started jamming behind the camera!"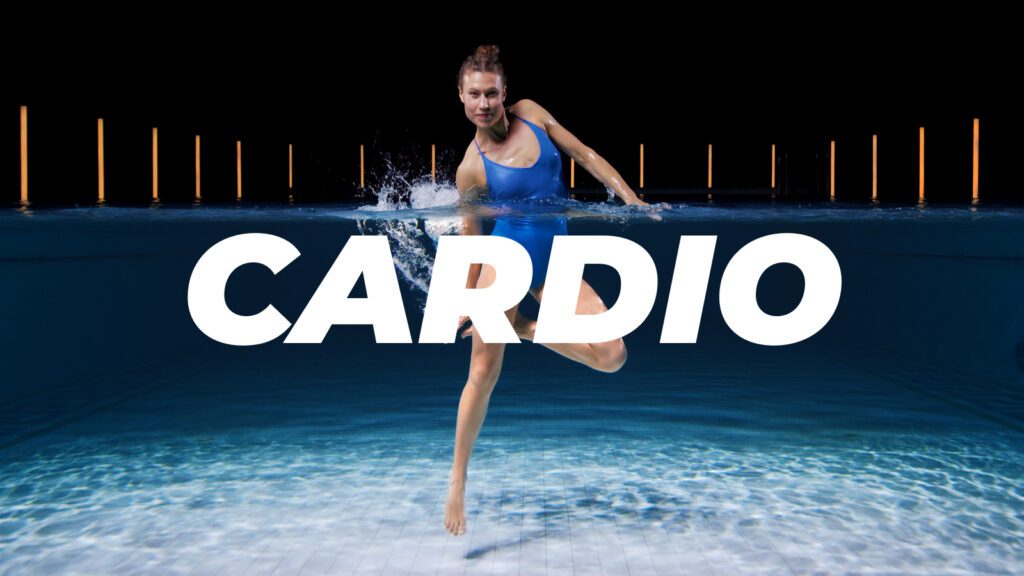 Saara comments the new CARDIO class
"We've incorporated a lot of kicks into this edition, as they not only engage the major muscle groups and get the heart racing, but they also instill a badass, empowered feeling that lies at the heart of the entire CARDIO experience."
"This edition also offers a significant amount of coordination to keep the wave engaging for a more extended period of time – food for both body and mind!"
"I love our full tracklist, but my absolute favorite song is the interval track 6, "Go Off." It tells you precisely what to do and when! It's short, sweet, and brimming with energy, leaving just the right amount of adrenaline kick. It's the moment I wait for every time I do the class!"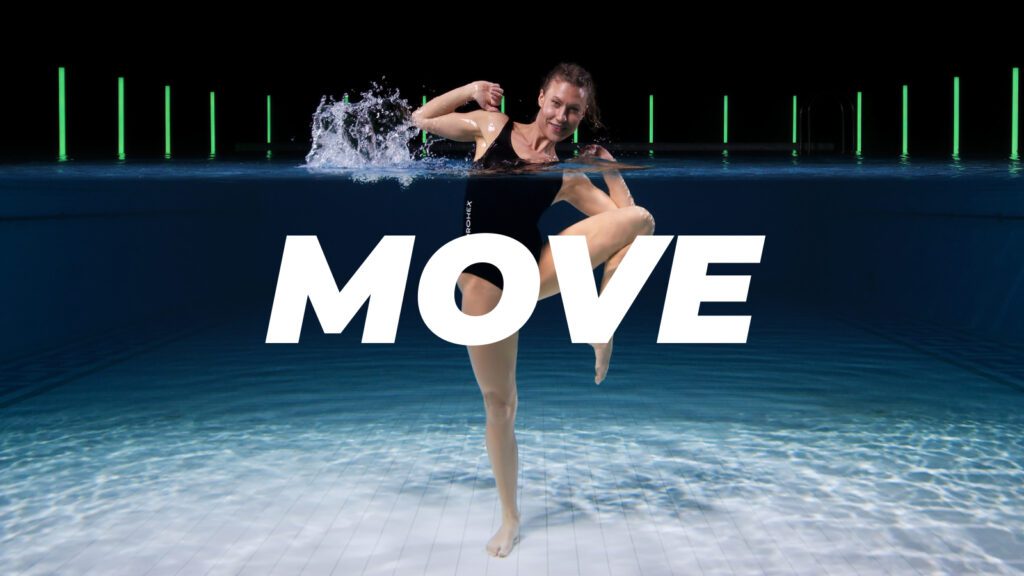 Saara comments the new MOVE class
"I think this edition strikes a perfect balance in terms of everything that flows seamlessly from start to finish: energy, strength, and flow. We introduce both new and familiar moves to maintain interest and keep the heart rate elevated, providing a completely new experience. Your abs will definitely remember this one!"
"Watch out for the attitude right from the dynamic second track – it's a kickstart to ignite your core. I absolutely love it!"
"This MOVE class truly lives up to its name. It was super exciting to design this edition based on all the feedback we've received from you. We've even heard comments from people who felt cold in the pool during previous MOVE classes, but that won't be an issue anymore! Oh, the sweat I had while filming this – so much fun!"
Tommi comments the new POWER class
"There's a playful element in the new POWER edition within the Coordination block, especially in the exercises where we run in circles. This engages your entire body and adds a light-hearted touch just before diving into the first high-intensity block. POWER isn't just an intensive workout; it should also be fun!"
"One of the best aspects of exercising in the water is the resistance it provides in all directions. This became particularly evident during the Core blocks – it might appear easy, but oh boy, it was challenging! I really felt the impact on my abs the day after we filmed, especially when I tried to get out of bed."
See you in November! 👋
With this November Wave, the Hydrohex fitness classes become clearer than before. Continuing where we left off with last wave, Hydrohex CARDIO, POWER, MOVE and BEAT are exciting and fun, yet as challenging as you want them to be.
When the new classes are out, make sure to jump in the pool and try out the classes to know what the new wave is all about! See you in the pool in November!
Read more about Hydrohex Fitness Classes here!