Gedling borough council expands aqua fitness offering with Hydrohex
Arnold Leisure Centre is a council owned and operated leisure centre in Gedling, England. In early 2022, it became the first site to launch Hydrohex in the UK. With a caring, community-focused philosophy to providing leisure services, Gedling Leisure is always on the lookout for new and innovative ways to increase activity levels, health, and fitness in the community. Previously Gedling has struggled to meet the demand for Aqua Fitness due to staffing troubles and restrictive pool timetables during peak times.
Since taking Hydrohex Fitness Classes into use at Arnold LC, Gedling has been able to more than double the scheduled aqua fitness classes it offers at Arnold. The lack of variable costs lowers the risk of programming during the off-peak and offering activities during those times helps to keep pool usage up.
Arnold LC also offers its free-swimming customers access to Hydrohex On-Demand, which provides clear, underwater exercise videos and text instructions whilst allowing other swimmers to enjoy the free-swimming session without being disturbed by the loud music and voice instructions of Hydrohex Fitness Classes.
"Hydrohex has always been just a phone call away for us."
Johann Polak, Fitness Promotions Officer at Gedling Borough Council has been a valuable part of taking Hydrohex into use in the UK. "The service is amazing and has really vitalized Arnold LC. Setting up the system was easy and whenever we've had any issues or needed a hand, Hydrohex has always been just a phone call away."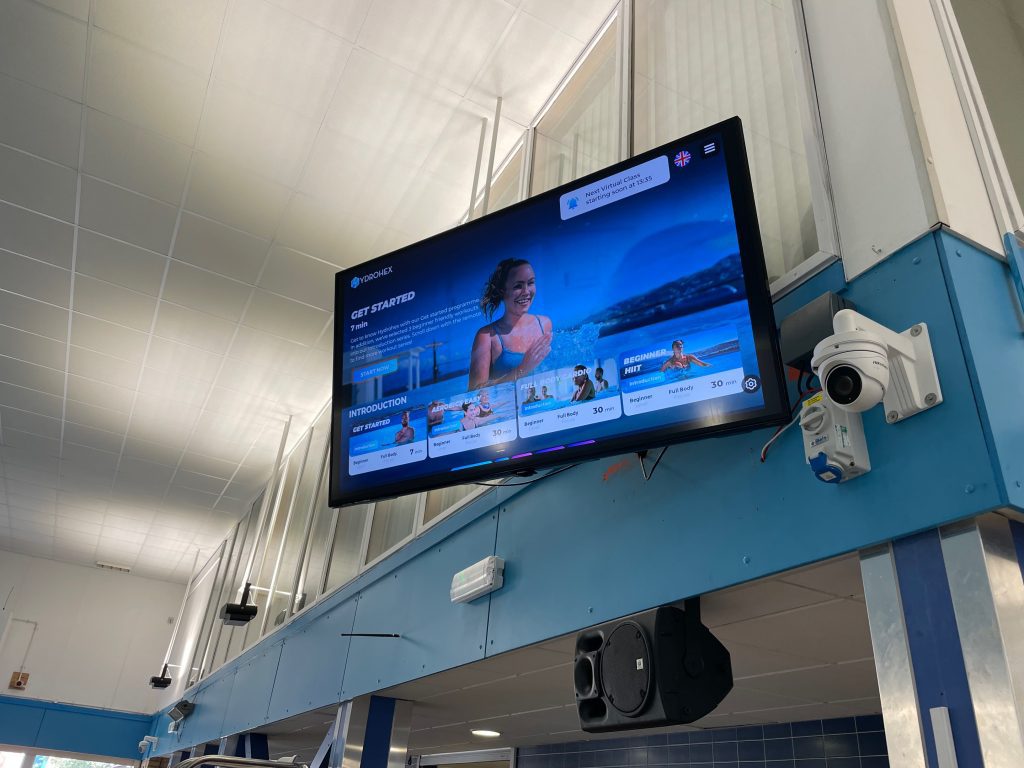 "It really couldn't have come at a better time for us."
Hydrohex has become a well-used service and a key selling point for new memberships at Arnold LC. The next step is to try and spread awareness about the benefits of the service to local community groups. "It couldn't have come at a better time for us. Hydrohex is proving effective at getting people in local community groups exercising in the pool. Coupled with the nationwide shortage of instructors and strong demand for aqua fitness, Hydrohex is the right service at the right time" says Johann Polak.
Gedling has shown that in the pool as well as on dry land, both scheduled and on-demand virtual services are a valuable, uncomplicated addition to a pool's service offering and that a facility doesn't have to be brand new to enjoy the benefits of virtual.