The past year has been a revolution of virtual fitness. In Finland, virtual fitness has also reached the swimming pools! Roughly 50% of Finnish pool operators now offer virtual aqua fitness services! We were eager to find out what benefits our clients enjoy as a result of this rapid growth in popularity!
Virtual aqua fitness in Finland – Clients tell their story
Okay, here's the starting point. We talked to 32 of our Finnish clients and asked them what the main benefits of virtual fitness have been for them.
One half of the interviewed pool operators (15) represented the private sector, including spas, fitness clubs, rehabilitation centers and hotels. The other half (17) were public pools in both small and large cities and municipalities.

The sites featured everything from spa pools to Olympic swimming pools, one to several pools, big to small pools, crowded to quiet pools – you get the idea! There's wide coverage, so the results should apply to almost any pool site!
In a nutshell, here are the results.
Increased customer satisfaction and more frequent visits were the major benefits our clients saw virtual aqua fitness bringing them! ALL of our clients recognized an improvement to both these factors at their site.
Let's take a closer look at what the pool operators said!
Hydrohex creates communities and returning customers
It's clear, the exercisers LOVE Hydrohex.
All of our clients told us that the user feedback had been overwhelmingly positive, and that they'd seen an influx of returning customers. Irregular visitors had become regular customers. Consequently, they had even brought their friends with them to exercise with the Hydrohex screens.
Swimming is typically an individual sport! Hydrohex, however, has inspired people to form groups and to work out with other regulars, making it not only an effective workout session, but a social event, too!
Most pool operators highlight the broad demographic diversity of exercisers using Hydrohex. For example, here's a comment from the Head of Swimming Facilities at the City of Turku: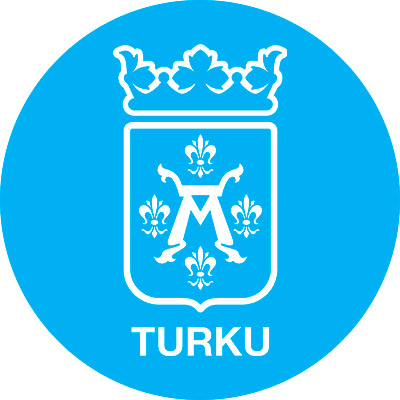 "Hydrohex attracts a lot of new customers in addition to our regulars. Surprisingly, we see a lot of middle-aged men, teenagers, and young adults working out with Hydrohex."

Eeva Haapanen, Head of Swimming Facilities, City of Turku
It's no surprise that senior citizens are the most active group when it comes to using Hydrohex. In fact, many of them have switched from traditional aqua fitness to on-demand exercising.
This also speaks for the ease of use – if your grandma can get hooked on virtual fitness, so can you! And a lot of younger folks HAVE started coming to the swimming halls, too. Even men – who've been conspicuously absent from live aqua fitness classes – are now a common sight by the Hydrohex workout screens!
What makes Hydrohex so popular?
When we asked the pool operators and users, what the best things about virtual aqua fitness are, three reasons rose above all others:
Getting started with Hydrohex is really easy for the user.
The effective, fun and versatile workouts inspire users to return again and again.
The schedule-free service allows users to work out whenever they want.
One of our frequent exercisers, Sari, is a regular face at the pool of one of our clients. For her, the flexibility of virtual aqua fitness is the main benefit, and also why she keeps returning to exercise in the pool.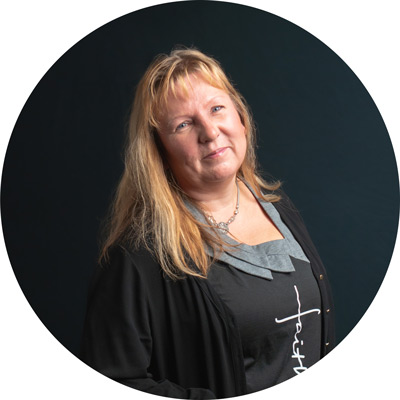 "Due to irregular working hours it's crucial for me to be able to work out exactly when it suits me. Thanks to Hydrohex, I never miss even ONE planned workout session."

Sari, 50+, IT professional
How does the pool operator benefit?
In any business, high customer satisfaction and retention rates are keys to a healthy business. This is evident in Finland, where these two aspects have also been recognized as the main drivers behind the success of virtual aqua fitness!
Satisfied customers
The main benefits are clear. Each and every one of our clients told us the feedback from the users has been consistently and overwhelmingly positive. Naturally, happy customers translate to more loyal customers!
Increased customer satisfaction is the main reason why pool operators want to continue offering their customers virtual aqua fitness. That's an impressive result in itself, but how does increased customer satisfaction show in business results?
Frequent visits & Member retention
65% of the sites had noticed that customers using Hydrohex started returning more frequently. As a result, it had a direct positive impact on revenue, especially for sites with business models based on one-time entrance fees.
At membership-based clubs, Hydrohex was recognized as a way to support and raise member engagement and increase retention rate. Consequently, the sites had experienced an increase in customer loyalty, secondary shopping, and decreased churn rate, thus improving business.
Almost half of the sites also mentioned Hydrohex attracting new audiences. Needless to say, increased traffic translates to a healthier business!
Cost-effective activities for the pool
Over 60% of the sites considered Hydrohex a cost-effective way to activate the pool area. As an on-demand, always available service, it continuously provides activities for the visitors, even during off-peak when it's less profitable to organize instructed aqua fitness classes.
The flexibility and versatility of the service increases the attractiveness of the pool area.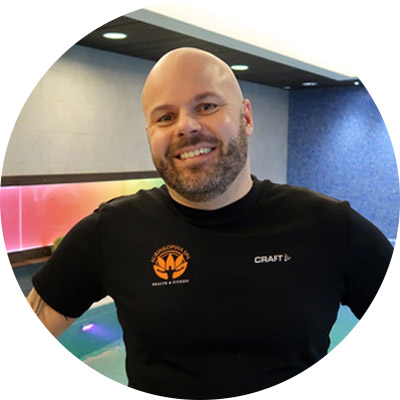 "This is the most cost-effective way for us to activate the pool space and it has clearly engaged people to visit the pool more often."

Tomi Riekki, Owner, Aurinkopiha Spa
Virtual fitness benefits the business!
Let's take another look at the list you saw in the beginning. The relationship is clear – the happier your customers are, the happier and healthier your business will be!
Customers satisfaction – 100% of clients
More frequent visits and regulars – 100% of clients
Increased member retention and engagement – 66% of clients
Cost effective activity at the pool – 63% of clients
Attracts new audiences – 47% of clients
So, there you have it! Finnish swimming pool operators clearly recognize the benefits and impact virtual aqua fitness has had on their business.
We'd love to hear your thoughts, too. Let's discuss how you, too can benefit from virtual aqua fitness at your pool! Request a short virtual demo and let's talk some more!